First National Capel Sound News September 2019 Edition
Can I over capitalise on my Property?
When the time comes to improve your house, the first thought that comes to mind is 'what's the value of my property'?
This is when you need a property appraisal.
There are a number of factors that affect the value of your property, many of which are fluid and change over time.
Many homeowners try to increase the value of their investment over time with various improvements. However, there is a distinction between changes that improve your home's value and those that are mere whims.
Closing in the back veranda, for example, might create a warm sunny space during winter but if it's done without council permission, it could decrease your home's value – either by impacting on its structural integrity or as a result of the risk that the council could issue a demolition order to you or any future owner.
There are many improvements large and small that can be made, but the best approach is to do your research, stick to basics and make sure you do things thoroughly and professionally.
Here are a few things you can do that will improve value as well as liveability:
 Landscaping – Create a low maintenance and stylish garden.
 Painting – A fresh paint job can make the world of difference to the outside appearance of your property. However, try not to stray too far from the existing colour scheme.
 Internal spaces – Removing a non-load bearing kitchen wall can open up a living space and add considerable value. The change in your property listing from 'separate kitchen' to 'open plan living space' can make a huge difference to buyer enquiry.
 External spaces – Creating new spaces to sit and relax in your garden opens the opportunity for a wider range of buyers. There are dozens more possibilities but starting with the basics keeps things achievable and affordable.
Make sure you talk to your real estate agent during your property appraisal about the improvements you've made. They will often have tips about what buyers are currently looking for, giving you food for thought for future improvements you can make.
Our advice is free and we're always willing to spend time with you to assure you don't over-capitalise.
————–
What happens if your landlord decides to sell?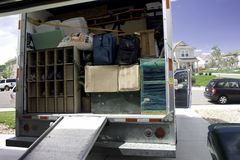 Tenants have the right to peace and privacy in their rental property but landlords also have the right to sell their property at a time of their choice.
So how do we manage such situations?
When such circumstances arise, a tenant's home is made available to prospective buyers for inspection at mutually agreed times.
Your landlord or agent should always give you 24 hours' notice before visiting your home however, its common, upon mutual agreement, that the tenant will allow access on short notice.
The agent should advise the tenant the reason access is required and give an approximate time for when the visit to take place. Typically, the most suitable solution for both tenant and agent is to agree to several potential inspection times per week. That way, your agent can do what the landlord requires of them while also respecting your privacy.
Talk to your local team of experts at First National Real Estate.
We're here to help.
If you are interested in the area or would like to know more about living on the Mornington Peninsula. Please feel free to contact our office Click Here for Details.

If you are interested in the Real Estate Market and want to find out the prices of recently sold properties, you can download our FREE report HERE.
You can also review our current listings
Click Here
What is my home worth?Simply fill in the required information to discover what your property is worthFind Out Now