Real Estate for Sale Rosebud in the 1950's
Selling the Dream, So what was it like?
Rosebud West is a residential suburb and beach resort on Mornington Peninsula, 63 km south of Melbourne. Facing Port Phillip Bay, it is between Rosebud and Tootgarook.
Rosebud West came about from the growth of ribbon developments along Point Nepean Road, particularly during the late 1940s.
In Broadbent's guide to Mornington Peninsula (1949) there were advertisements for Rosebud West for a modern store and milk bar, Leisureland furnished flats and bungalows, a general store and a cafe. 'Leisureland in Pleasureland' included tennis courts, playgrounds and a ballroom, and tradespeople (butcher, baker and milk vendor) called every day.
In the 1950s Rosebud West was made the site for a community hospital and the Rosebud high school. Later, as Rosebud gained a community of aged persons, a nursing home and hostel were established at Rosebud West. Intense sub divisional activity during the 1950s-60s in Rosebud had overlooked the provision of appropriately sited open space, and reserves were put aside in Rosebud West. The Truemans Road reserve, with a remnant wetland, is the largest of four. (Its adjoining model aeroplane area was previously the shire tip.)
Rosebud West has a small shopping centre, a foreshore reserve and beach, a public hall, a caravan park, a TAFE and Eastbourne primary school. Its census populations have been:
| CENSUS DATE | POPULATION |
| --- | --- |
| 1947 | 158 |
| 1954 | 292 |
| 2001 | 4212 |
| 2006 | 4588 |
| 2011 | 4579 |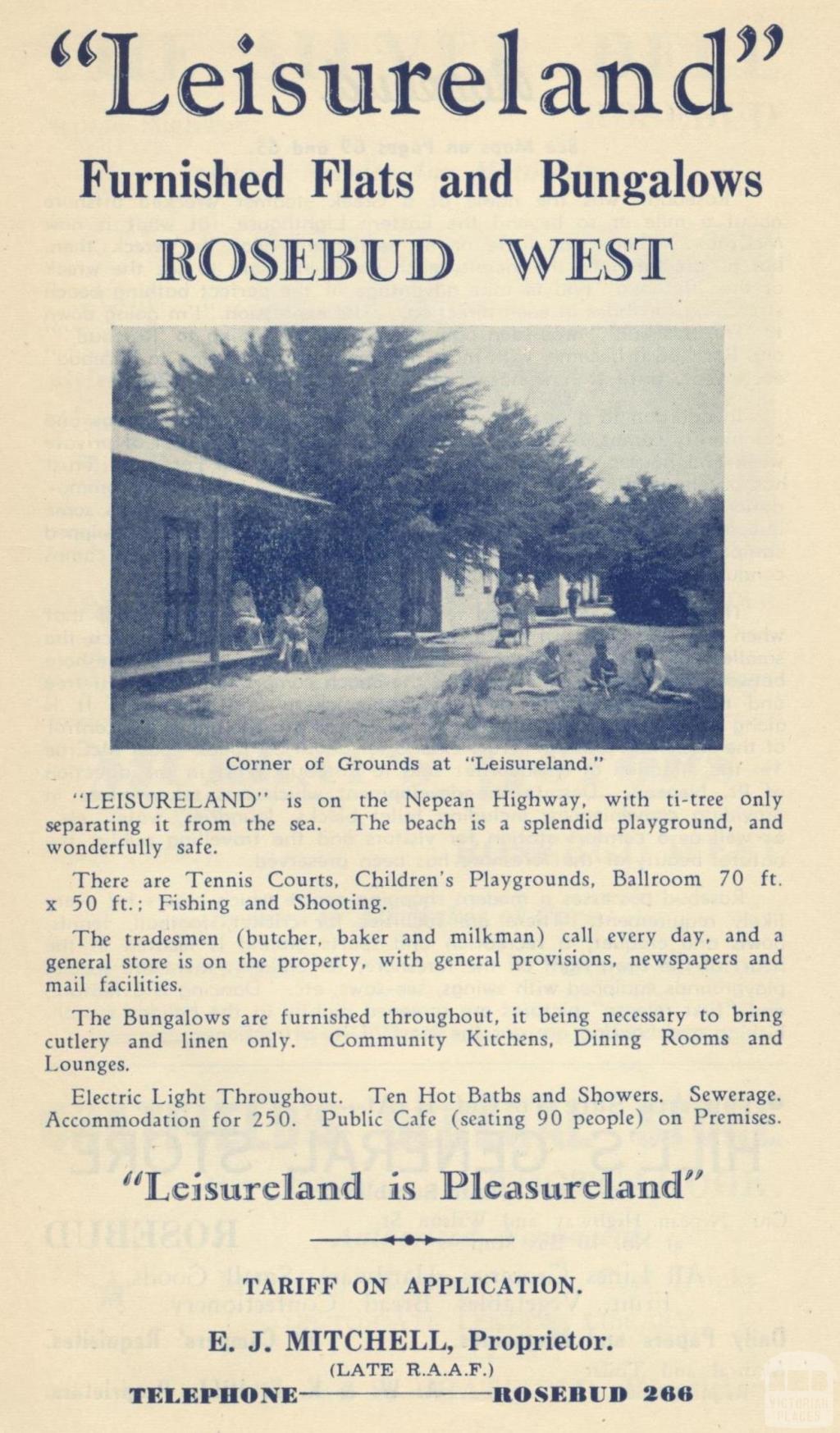 Interested? We can Help.
If you are interested in the area or would like to know more about living on the Mornington Peninsula. Please feel free to contact our office Click Here for Details.
If you are interested in the Real Estate Market and want to find out the prices of recently sold properties, you can download our FREE report HERE.
You can also review our current listings
Click Here
What is my home worth?
Simply fill in the required information to discover what your property is worth