Yawa Aquatic Centre
Mornington Peninsula Shire Council is thrilled to announce the official name for the milestone Aquatic Centre being constructed in Rosebud.
Yawa Aquatic Centre
The name decision was made at the Council meeting on Tuesday 28 July 2020 where Councillors considered the results of a community vote on five shortlisted names and decided to endorse Yawa Aquatic Centre as the official name. This decision follows extensive community consultation including the community vote in June 2020. The voting process resulted in the submission of over 5,000 voting surveys on a preferred name for the new Aquatic Centre.
"Yawa" is the local indigenous word for "swim", or "to swim". It is a simple and unique name that represents the purpose of the facility. "Yawa" is implicitly local and draws on a language which reflects over 40,000 years of history.
In their official announcement on naming the Rosebud facility, Mornington Peninsula Shire advised "it is a simple and unique name which represents the purpose of the venue and will create a connection with the Peninsula community through place and the environment with an approachable, welcoming and positive feel".
The name Yawa was selected from a shortlist of five names and gained the most preferential votes from over 5000 surveys submitted by the community.
Mornington Peninsula Shire's newly named Yawa Aquatic Centre – the new $47.5 million community facility located in Rosebud and managed by Belgravia Leisure – will offer vital community health and wellness facilities and services.
With an expected 400,000 visits per year, Yawa Aquatic Centre will offer the local community and surrounding areas an indoor 50-metre swimming pool, Learn to Swim pool, indoor water play area, warm water pool, steam room, spa and sauna.
Yawa Aquatic Centre will also offer a 720 metre2 health club, spin room, group fitness studio, Pilates/yoga studio and designated reformer Pilates studio. Facilities at the Centre will also offer the community a destination Café and Allied Health suites.
Belgravia Leisure was awarded the management contract for the Yawa in late November 2019, and are working in collaboration with the Mornington Peninsula Shire to prepare the Centre opening and to drive excitement among the community throughout the ongoing challenges presented by the COVID-19 crisis.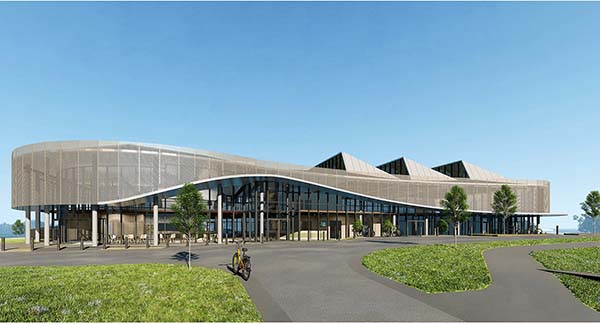 Construction is well underway for the new Yawa Aquatic Centre in Rosebud. Yawa Aquatic Centre will feature:
50m indoor pool
Learn to Swim Pool
Warm water program pool
a multi-purpose room for health and fitness classes
gymnasium
a wellness centre featuring consulting, steam and sauna rooms catering for specialist services such as massage and physiotherapy, relaxation, older adults and sports recovery
a café offering high-quality food services
high priority disability access
access ramps to the main pool, learn-to-swim pool and warm water program pool
wheelchair access to the spa within the warm water program pool
family change rooms for persons with a disability or special needs
Aquatic Centre set to Open at the end of the Year.
If you are interested in the Real Estate Market and want to find out the prices of recently sold properties, you can download our FREE report HERE.
You can also review our current listings
Click Here
What is my home worth?
Simply fill in the required information to discover what your property is worth