First National Capel Sound News July 2019 Edition
Sydney & Melbourne prices signal improving market
CoreLogic's June home value index shows a lift in Sydney's and Melbourne's housing prices, but values are still trending downward nationally, having recorded a 0.2% fall over the month.
The June housing market results present an early sign that lower mortgage rates and improved sentiment are already having a flow-on effect for housing market conditions in Sydney and Melbourne, while most other regions of Australia continue to show relatively soft housing market outcomes.
Monthly change in capital city home values
Sydney and Melbourne dwelling values recorded a slight rise in June, up 0.1% and 0.2% respectively, and was the first monthly increase in Sydney housing values since the market peak in July 2017. Melbourne dwelling values haven't risen since the market moved through a peak in November 2017.
"Potentially we are seeing the first signs that the top end of Sydney and Melbourne's housing markets are leading the recovery trend." Says CoreLogic's Tim Lawless.
Is your home winter safe smart?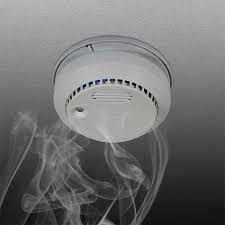 As we approach the middle of winter, First National Real Estate is reminding everyone to be winter smart safe, when it comes to keeping homes warm.
From checking smoke alarms, electric blankets and property heating right though to mould assessment and slippage risks, we've listed our top winter smart safety tips to make your home as safe as possible.
Firstly, with more property fires occurring in winter than any other time of the year, it's important that homeowners and tenants check all smoke alarms – test batteries monthly and clear dust regularly.
It's also vital to be aware of the four types of open-flued gas heaters that have recently been the subject of safety alerts. Some of them might be a lot newer than you would think.
Winter smart safety tips include:
If your property isn't fitted with a smoke alarm, fit one immediately or – if renting – call your property manager.
Use and maintain electric blankets according to their instructions (to avoid overheating as well as potential fires) and replace if more than 10 years old – only use electric blankets to warm the bed and always switch off prior to getting in.
 If your gas heater doesn't have a flue, service it regularly (every 2 years by a licensed gas fitter) and make sure the room it's used in is well ventilated – never use an un-flued gas heater in rooms with no permanent ventilation.
Properties with fireplaces need to ensure the chimney has been swept every 12 months and that the fireplace is properly ventilated with a screen in front of it when it is in use.
Lastly, check and monitor product recalls and national safety alerts via www.productsafety.gov.au
Poor ventilation in a home is the main cause of mould – with shorter days, less sunshine and windows mostly kept closed, windows and walls can become traps for mould.Just recently, four open flued gas heaters (Regency i31 – purchased after 1 January 2010, Regency F38 and FG38 – purchased after 1 January 2006, Nectre 2000 – manufactured from 2007 and Real Flame Pyrotech – manufactured from 2012) failed safety tests and a national safety alert was issued for owners to stop using them.
Small décor ideas that can have big results for your tenants
By making small changes to your rental property, you can make it much more appealing to tenants.
When your property experiences a vacancy, it's the perfect time to make some basic improvements that can add value and appeal.
Before you start
Obviously major renovations are out of the question during a vacancy period but sometimes the smallest of changes can make the world of difference.
Ask your First National property manager to tell you what he or she thinks would make a big impression on tenants.
Smell and lighting
The first thing people notice when they walk into someone's house is the smell and the lighting. Smell invokes memory and if you have a nice-smelling property, tenants will associate it with something positive. Lighting is also a huge factor in making people feel comfortable.
Replacing dated light fittings is inexpensive, completely alters first impressions and dramatically increases appeal
Floor décor
After walking in, smelling a room and adjusting to the light, people generally look down. Aged, pet stained or threadbare carpets certainly create an impression – just not the type you're looking for.
What's underneath the carpet?
Find a discreet corner and pull up some carpet to see if there's nice timber underneath that could be polished. However, be careful. Some apartment buildings have strict rules about timber floors, and for good reasons. Check with the Owners Corporation before you do any work that could get you in trouble. With houses you're free to go right ahead and polish away.
Curtains
Curtains are the eyebrows of every room and they need to be kept tidy, shaped and attractive.
The main considerations are whether they are safe, will give tenants privacy, and are easy to clean. Spending a few hundred dollars on proper window coverings will see your property re-leased much more quickly.
First National Real Estate can lead you in the right direction when sprucing up your rental property.
Sometimes the smallest of changes can make a huge difference to both the tenancy appeal and capital value.
Just ask and we'll be more than happy to make recommendations.
Flipping properties not as easy as flipping burgers
Flipping' or buying properties to do up and sell can be a lot of work but many a landlord has made their start in property this way.
Risk versus profit
Most people recognise the risks that come with flipping properties. You invest your time and hard-earned money into renovating a home but it may not always pay off when it comes time to sell.
Before you do anything, you must plan your budget for fixing up the the property and budget down to the smallest of things.
Consider your financial postion wisely and seek expert advice regarding your financial structure. Some suggest that you pay for the house in cash and avoid getting a mortgage for it. Even splitting the investment with a partner will be better. Having a mortgage is a "fixed obligation" and it adds extra pressure for you to be successful with flipping.
What do buyers look for?
The most popular features that Australians wanted for their new home are:
Open plan living
At least two bathrooms
Natural light
Close to schools and shops
Kitchens that flow out to outdoor areas
Two living areas
Level yard
Pantry
Storage space
Secure car space
Now that you know the most popular features, you can plan your capital investment with them in mind.
Best house on the worst street or worst house on the best street?
Location makes or breaks your gains when flipping a property; just remember it's all about the serenity.
Buying a run-down house and fixing it up can be great, but not if it is on a terrible street. You have to ask yourself if the features of the neighbourhood are going to add value to your home. Research past rates of property growth in surrounding streets, as well as nearby schools and amenities.
Think about factors such as proximity to trains or buses, local shopping and lifestyle conveniences like parks and recreational areas.
They all enhance the appeal of a renovation prospect in a good location.
Talk to your local team of experts at First National Real Estate.
We're here to help.
If you are interested in the area or would like to know more about living on the Mornington Peninsula. Please feel free to contact our office Click Here for Details.

If you are interested in the Real Estate Market and want to find out the prices of recently sold properties, you can download our FREE report HERE.
You can also review our current listings
Click Here
What is my home worth?Simply fill in the required information to discover what your property is worthFind Out Now