Why we love Melbourne
There is no doubt that Melbourne, Australia is a happening and exciting place to be.
It has something special and is growing steadily as a world-class city that can hold its own amongst other international favourites. Melbourne has been listed as one of the world's most liveable cities for quite some time.
It is changing at such a rapid pace that the Melbourne of 20 years ago is barely recognisable.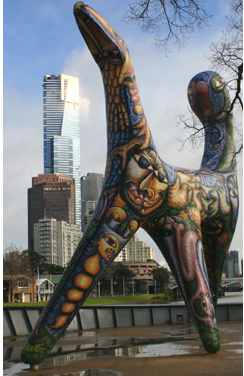 Melbourne is young, alive, entertaining, and constantly changing.
What we love – and this distinguishes us from other places we have lived – is the passion and enthusiasm with which Melburnians pursue their particular niche and passion, whatever it happens to be. We embrace our activities with such fervor – in the arts, music, fashion, design, sports, or a long line of cultural festivals.
We LOVE our city and this is contagious.
It is what gives this city presence, depth, and soul – a real genuine trait.
We are no longer at the end of the world trying to catch up to the cities overseas, but we have something cutting edge and with style.
Check out these links to Why Melbourne is so fantastic.
https://www.earthtrekkers.com/melbourne/
and  https://whatsonblog.melbourne.vic.gov.au/seven-things-we-love-about-melbourne/
Melbourne is one of the funkiest cities in Australia. From its cool architecture to its robust art scene with hip cafés and music, Melbourne is often considered the cultural capital of Australia. Its narrow lanes, covered in world-class street art, hide beautiful cafés and beer gardens.
The city mixes well together and it's our favorite spot in the country. With plenty of culture, activities, art exhibitions, and live music, you could easily spend over a week here and not get bored.
To help you plan your trip we want to share some of the favorite things to see and do Melbourne so you can make the most of your visit!
https://www.visitmorningtonpeninsula.org/ThingsToDo/Events/FindWhatsOn.aspx
https://www.timeout.com/melbourne/things-to-do/things-to-do-in-melbourne-before-you-die
If you are interested in the Real Estate Market and want to find out the prices of recently sold properties, you can download our FREE report HERE.
You can also review our current listings
Click Here
What is my home worth?
Simply fill in the required information to discover what your property is worth