Mornington Peninsula Property prices dominate
Victoria's real estate recovery is roaring ahead, with the biggest monthly increase in home values in 17 years.
The Mornington Peninsula is leading the charge.
 From the cheapest to the most expensive, Mornington Penisula suburbs dominate rankings for the steepest price rises in the year to the end of March across the upper, middle and lower tiers of the Melbourne property market, new research from CoreLogic shows.
Melbourne's wealthy home buyers have come back from holiday and are paying ever-higher prices for properties on the Mornington Peninsula, which is increasingly seen as an extension of the Victorian capital at a time of travel restrictions and working from home.
The figures also show that some of Melbourne's priciest blue-chip suburbs, including Malvern, Canterbury, Albert Park, and Middle Park, have been among the city's worst-performing areas over the same 12 month period but that prices in these areas are rebounding.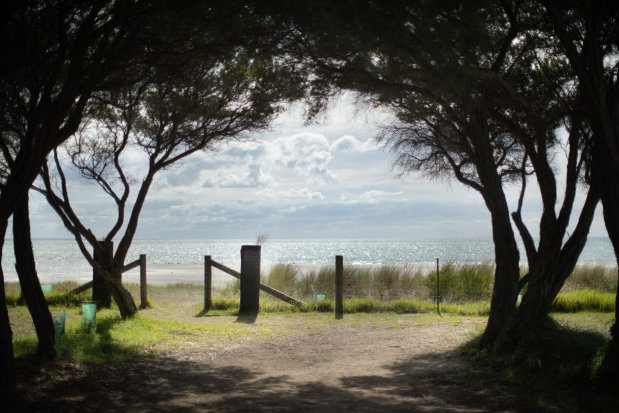 It was not surprising the biggest price gains and declines across the Melbourne region through the research period were registered in the top 25 percent of most expensive suburbs, CoreLogic's head of Australian research Eliza Owen said.
"It's a common cyclical dynamic that the top end of the market has higher highs and lower lows, while the bottom end of the market is generally steadier," Ms Owen said.
However, the research – based on the combined median for both houses and units – showed the shift to lifestyle living was not just restricted to affluent property buyers, she said.
Most of the increases in all areas were recorded in the first three months of 2021, with local agents saying interest remained at historically high levels.
In the top tier, Red Hill South led the way with a 26.7 increase in the median value, followed by St Andrews Beach, Red Hill, Shoreham, and Flinders, which were all above 20 percent.
Rye was the strongest performing suburb in the middle 50 percent price bracket with 19 percent growth over the research period. Bittern, Somerville, Crib Point, and Tootgarook were not far behind.
Paul Basso,  who owns a real estate agency in Rosebud, said there was no sign of momentum slackening and that demand was coming from all demographics.
Mornington Peninsula price rises were actually up more than 30 percent for well-presented homes that buyers could move into straight away, but less for those that require work, Mr. Basso said.
In the bottom quartile, rankings were headed by Frankston North, which recorded a relatively modest price rise of 8.1 percent, narrowly ahead of Hastings on 7.8 percent.
Frankston North was actually underperforming neighbour Frankston, which was booming.
"I've been doing this job for 20 years and have never seen such ferocity amongst all buyer types. First home buyers are coming in and spending up to $800,000 some of them."
"Basically, post-COVID, people are flocking from the city in droves. They want to be out of the city, they want to have the city at arm's length and be able to commute to work if they need to."
Two pandemic-proof Victorian regions have been named among 10 Aussie real estate markets offering the best buys.
Leading real estate researcher Terry Ryder selected the Mornington Peninsula and Bendigo among "the pick of the crop" for buyers seeking steady capital growth over the long term.
They're locations with identifiable drivers of demand for real estate, which will place pressure on prices and rents," Mr. Ryder said in his Best Buys 2021 report.
"We expect them to show growth not only in 2021 but well beyond." These drivers included improved or improving transport, education, and medical infrastructure, plus "ugly duckling" suburbs with potential to "transform into real estate swans", access to jobs, lifestyle drawcards, and potential as the sea- or tree-change targets.
In his report, Mr. Ryder labelled the Mornington Peninsula "one of Melbourne's most resilient markets" for recording rising sales activity throughout 2020, when most of the city's real estate sectors "languished" amid COVID-19 lockdowns.
Drawcards for the region included improved transport links to the CBD via Peninsula Link and EastLink, and lifestyle perks like beaches, wineries, parks, galleries, and eateries.
Parts of the region also retained affordable house markets, even after recent price growth.
And the Peninsula was set to be further boosted by investment in education, health, and other services and infrastructure under the Victorian Government's Plan Melbourne, Mr Ryder found.
"Both the high-end and the affordable house markets are sparking, leading to solid price growth in many suburbs," he said.
The area's top annual growth suburbs for houses were Blairgowrie (up 26 percent to $1.155m), Tootgarook (21 per cent to $700,000) and McCrae (21 per cent to $960,000), while Dromana headed the pack for unit gains (21 per cent to $630,000).
If you are interested in the area or would like to know more about living on the Mornington Peninsula. Please feel free to contact our office Click Here for Details.

If you are interested in the Real Estate Market and want to find out the prices of recently sold properties, you can download our FREE report HERE.
You can also review our current listings
Click Here
What is my home worth?
Simply fill in the required information to discover what your property is worth